Who doesn't want to wake up on the water? It's the dream! California arguably has some of the most beautiful coastlines in the United States, and there are some Coastal Sonoma homes that will take your breath away. Choosing where you want to live, though, shouldn't be a task you take lightly.

Before you start looking at Sea Ranch real estate or dreaming of a luxury home in Mendocino, you'll want to decide on what neighborhood to center your search around. In this blog, we the four most popular coastal areas, and what they are known for. Finding a community you fit into and love is more than just falling in love with the beach, it's finding people that align with your way of life. This is everything you should know about these areas, and how they might fit with your lifestyle and your family.
Sea Ranch
Sea Ranch real estate
is one of the most desired areas on the coast, and that's not an exaggeration. It's not, however, an area for everyone, and it's certainly not a community for everyone.
There are about 2,200 properties
in the community in total, and there are no plans to expand on the neighborhood or add homes. What is there is what you get. It was originally developed with the premise of 'live lightly' on the land. What does that mean?

Well, the neighborhood, and the community as a whole, value a lower-impact lifestyle. You won't see huge pools and big trucks in the driveway. Many of the homes focus on blending in with nature, not standing out – to that effect, many of the lawns aren't perfectly manicured either, giving way to wildflowers and natural animal habitats. The signature timber siding is iconic to the area. There are several notable architects that worked on properties in this community.

The views in many Sea Ranch real estate on the market right now are also unparalleled, with most homes having wide, sweeping views of the ocean. It enhances the sense of nature and oneness. It also means, though, that as a new resident you can't come in and build a huge fence, or a big outdoor building.

Sea Ranch real estate feels very much like a nature and wildlife retreat. If that sounds like something you're interested in, this community might be perfect for you.
Coastal Sonoma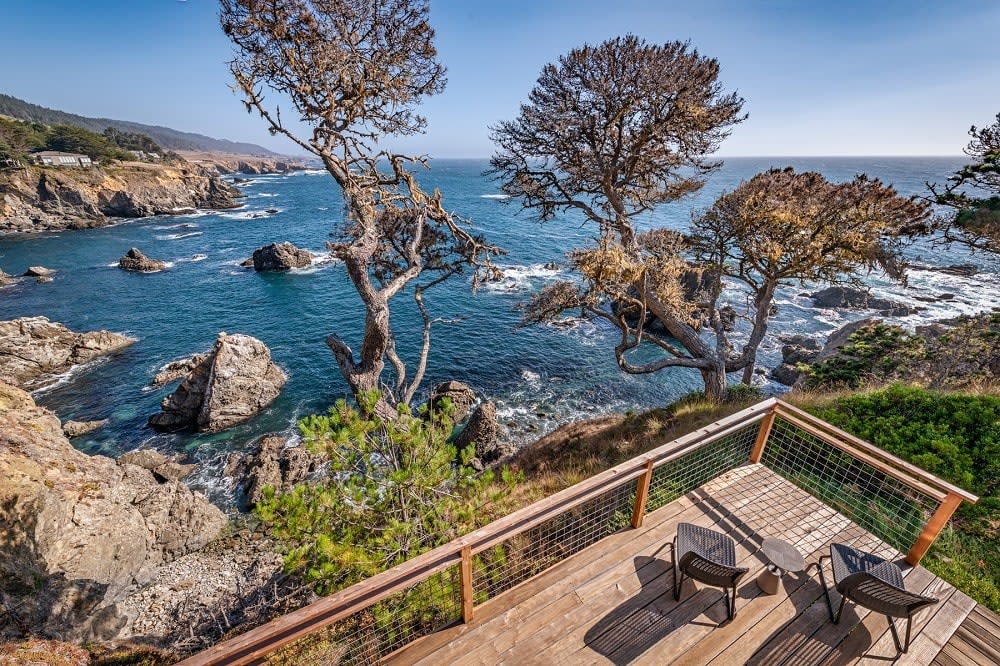 If you're looking for something a little more lively, but with the same stunning views,
Coastal Sonoma homes
may fit the bill. There are about 17 miles of beaches and bluffs that cover both public and private land, including many parks. As the name would have you believe, there are also some
absolutely incredible wineries
in the area. Coastal Sonoma homes also have easy access to
great restaurants
, shopping, and amenities, like world-class spas.

The community is still very laid back, and you're unlikely to find someone feeling like they are in a rush on a day-to-day level. But there is more to do, see, and enjoy than in some other coastal neighborhoods. It's a great balance, and Coastal Sonoma homes make an amazing retreat from your busy life or an excellent permanent residence.
Gualala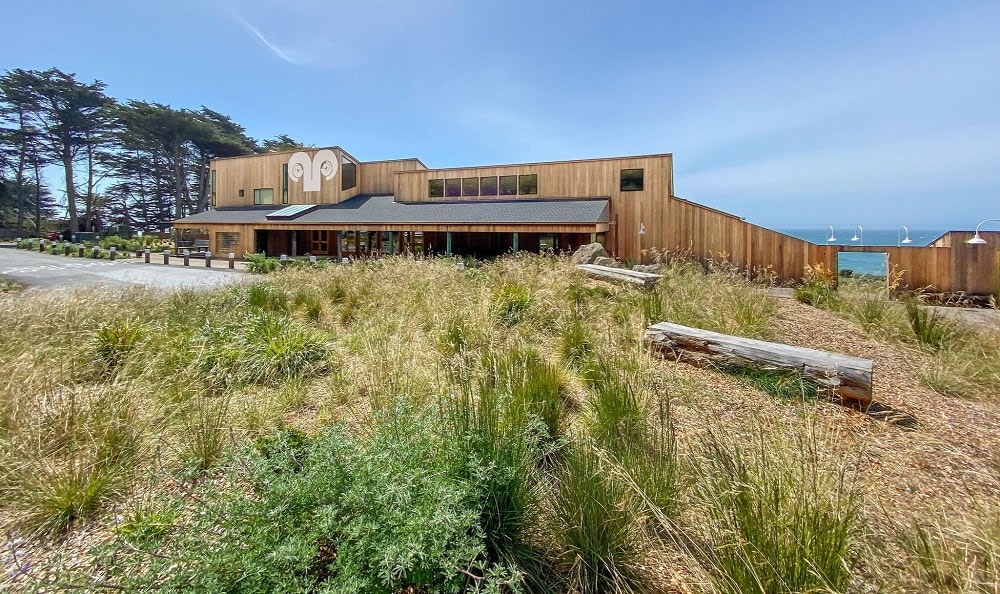 Located on the northernmost tip of Sonoma County, is
Gualala
. This is a small coastal town that is a hidden gem in California according to some. It doesn't have the same tourist draw that other coastal areas have, but it does have amazing water views, excellent fine dining, and most importantly to residents, incredible weather.
Gualala is actually part of
California's Banana Belt
. It's a term most commonly associated with Mendocino County, but Gualala falls into it, too. Conditions in this area are generally warmer than elsewhere, even just 50 miles away. It's often sunnier, and overall more pleasant. In Gualala, you get fewer overcast, cool days, even in fall and winter. This might seem like an unimportant thing to consider, especially when California, in general, has great weather, but it can be a big jump in your quality of life.
Sea Ranch real estate
is beautiful, for example, but it's not as warm.

The town is much smaller than what you would find in other Coastal Sonoma areas; however, it's still charming, and you might love the dining and shopping options. Spend some time in the area before you commit.
Coastal Mendocino
Finally, we have the highly-coveted area of
Coastal Mendocino
. Also part of the banana belt, this area enjoys better weather than some parts of Sonoma County. Because of the beautiful weather and views, some call this the most coveted zip code in California.
Mendocino has a
staggering 90+ miles
of coastline to its name, which means there's going to be a beach for everyone. There are the traditional sand-lined beaches with lapping waves, but the true beauty is in the rough cliffsides. The area has a lot of natural land, similar to Sea Ranch real estate, and you can spend days in the parks in the area and
not walk all the trails
or see all the sights. If this natural wonder appeals to you, and you like luxury living, Mendocino should be high on your list.
Ready to buy?
Do you want to explore these communities further? Are you ready to take a step and invest in beautiful Sea Ranch real estate, or look at Coastal Sonoma homes just down the road from your favorite wineries? If so,
reach out to Liisberg & Company
. This real estate group is the absolute best at what they do, which is to handle Coastal California properties. It doesn't matter what neighborhood you're dreaming of or what kind of view you want to wake up to, Hanne Liisberg and her team can find you the perfect home.