Are you considering moving to a new, gorgeous location where you can work remotely and enjoy a vacation-like lifestyle? Or are you considering buying investment property in 2021 to add to your portfolio? No matter your situation, purchasing coastal Sonoma real estate is the perfect option right now. Here's why.
1. Sonoma's Real Estate Market is Surging
Sonoma is primarily a tourist destination, so its economy was hit hard by the pandemic when tourism came to a screeching halt. Fortunately, Sonoma County's economy has recovered and, at the beginning of summer, has seen a skyrocketing real estate market.

The median price of existing homes sold increased 16.5% making prices for coastal homes in the area averaging around $1.1M. It's now the norm for homes for sale in coastal Sonoma to sell above the asking price with no contingencies. Though it may be difficult to find a home you love and beat out your competitors to win the bid, you will benefit from increasing values if you are able to purchase at this time.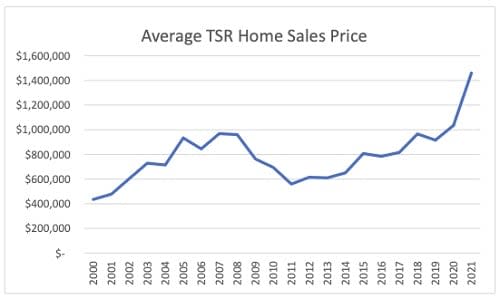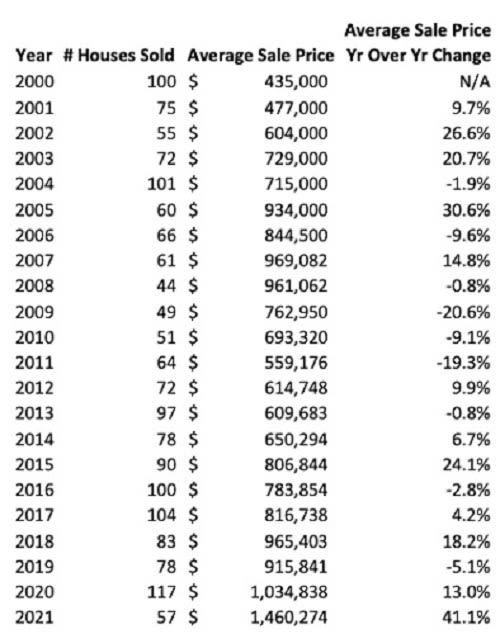 2. People Are Still Getting Out of Metro Areas
During the heart of the pandemic, residents of metro areas like Los Angeles and San Francisco left in record numbers. With the new ability to work from any location and keep their jobs, people gravitated to suburbs with lower housing prices and more space, as well as destinations with vacation-type amenities like Sonoma.

Though many are now returning to their offices either full or part-time, many who purchased homes for sale in Coastal Sonoma are holding onto them for weekend retreats. Others are still making the choice to get out of San Francisco and commute to a new home in Sonoma, as the beautiful area is only an hour away from the city. As city dwellers continue to settle in Sonoma, prices and values will trend upward, making Coastal Sonoma real estate a smart investment.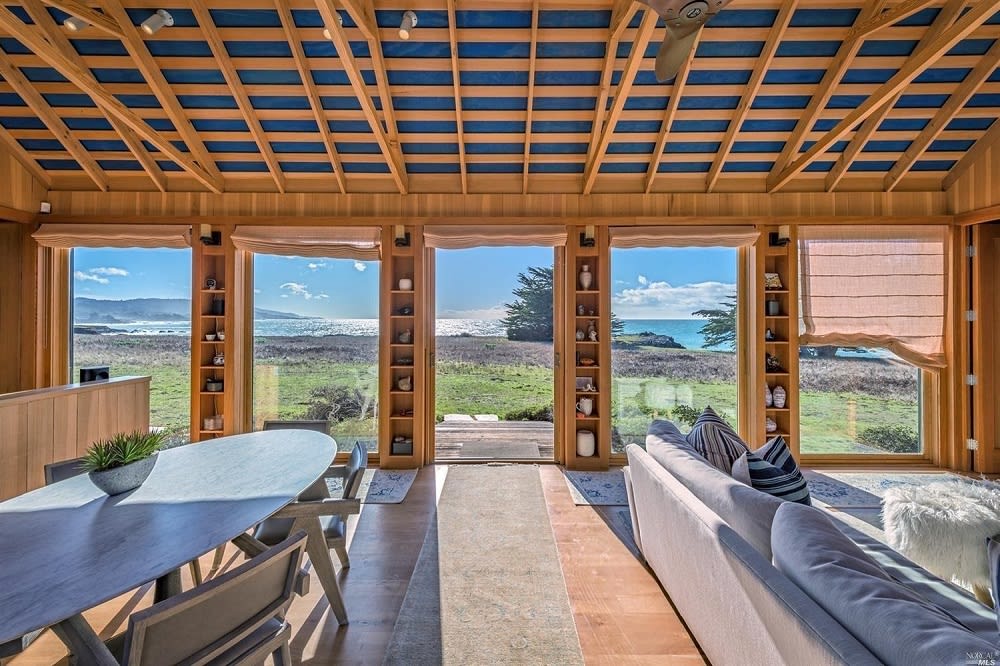 3. You Can't Beat the Amenities
Whether you plan to buy homes for sale in Coastal Sonoma as investment rental properties or live in one either part or full-time, the amenities in the area are always a huge perk. With plenty of parks, trails, beaches, and water activities, those who settle in Sonoma will never lack something to do.

Sonoma is also an ideal place for foodies. With a focus on farm-to-table eating, Sonoma has a vast selection of vineyards, riverfront pubs, and elegant restaurants where you can enjoy fine Californian cuisine from freshly caught salmon to the one-of-a-kind loaves from Pelican Bread in Point Arena. The Michelin-starred restaurant at Harbor House Inn has an outstanding menu that illustrates immense craftsmanship. Coast Kitchen at Timber Cove Lodge is another can't-miss dining destination. To sip on a glass of wine, explore the area's wineries, like Fort Ross Vineyard & Winery and Russian River Vineyards. To expand your pantry at home, peruse the local farmers' market on Saturdays.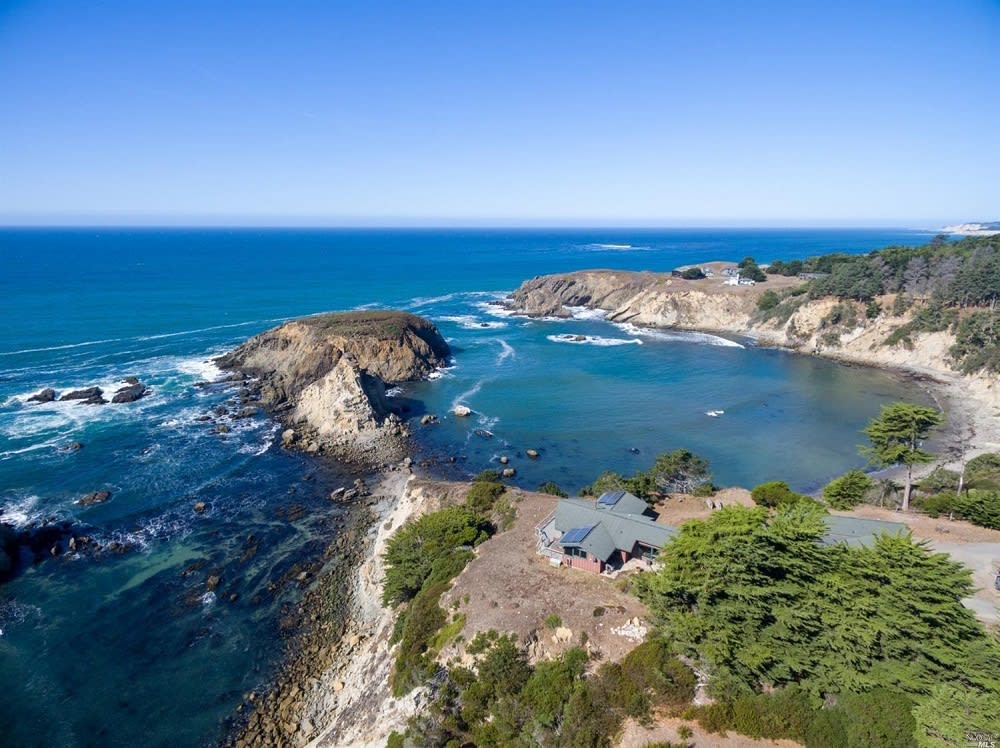 Tips on Buying Coastal Properties
In the highly competitive coastal Sonoma real estate market, it can be a challenge to purchase the home you want for your family's primary residence, a weekend retreat, or investment purposes. However, if you use the following tips, you should still be able to score a Sonoma property that will benefit you for years to come.
◾ Get pre-approved.
In a hot seller's market, many of those selling coastal Sonoma real estate will not even consider an offer from a buyer who is not pre-approved for a mortgage. Before you start looking for homes, go through the pre-approval process and have your approval letter in hand when you go to showings.
◾ Be prepared to act quickly.
In this type of market, waiting a day or two (or even an evening) to make an offer on a home could mean you lose it to a more motivated buyer. Have all your documents ready, and be prepared to make an on-site offer should you find a house you love.

Make a fair, clean offer.

Now is not the time to make a lowball offer or pack it with contingencies. Instead, offer at least the asking price for the property and don't make your offer contingent on financing or on selling your current home first.
◾ Let go of perfection.
You likely have an ideal property in mind as you look at homes for sale in coastal Sonoma. However, in a market like this, it's unlikely you'll find an available home that checks off all your boxes. Instead, make a list of must-haves, such as a number of bedrooms or neighborhood, as well as a wish list with "would-be-nice" items like an eat-in kitchen or swimming pool. If a home fulfills your "musts," you can always add your wish list items later if you choose to renovate.
◾ Work with an experienced coastal Sonoma real estate agent.
A good local agent will be able to help you locate homes that have been newly listed, will be listed soon, or that have not been listed to the general public at all. He or she will also assist you in making a good offer and will walk you through the closing process.
Whether you plan to live in your coastal Sonoma real estate property or rent it out, now is the time to invest in a home that will add stability to your financial future. Ready to take the next step? Reach out to an experienced local real estate agent like those at Liisberg & Company for assistance in finding and buying the best piece of Sonoma property for your unique needs.